Hi there!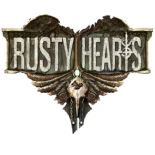 Welcome to Rusty Hearts Wiki, and thank you for your contributions! There's a lot to do around here, so we hope you'll stay with us and make many more improvements in the future.
Rusty Hearts Wiki:Community Portal is a great first stop, because you can see what projects are currently in progress, and where you can help, as well as links to pages to help you learn how to edit.
Recent changes is also a good page to keep an eye on, because you can see what pages other people have been editing, and where you can help.
Questions? You can ask at the Help desk, on the "discussion" page associated with each article, or post a message on my talk page.
Please sign in every time you edit, so that we can recognize an established user. You'll also be able to earn some wiki achievements for your contributions!
This wiki is best viewed in MonoBook, go to Special:Preferences and search for Site Layouts to change the appearance.
The reasoning behind this is that Wikia has enforced a default fixed width skin upon all users by default. If you log in and set your theme to MonoBook you will have a simplified interface, more features and no advertisements. Unfortunately, the default skin can not be set by default (logic fail), for now this is your best option.
We're happy to have you on the site, and look forward to working with you!
---
This is the discussion page for an anonymous user who has not created an account yet or who does not use it, identified by the user's numerical IP address.
Some IP addresses change periodically, and may be shared by several users. If you are an anonymous user, you may create an account or log in to avoid future confusion with other anonymous users. Registering also hides your IP address.
Help: Why create an account? • How to create an account • WHOIS
Community content is available under
CC-BY-SA
unless otherwise noted.