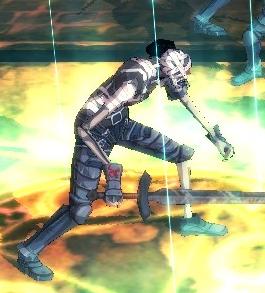 The Skeleton Soldier is the most common monster found in Rusty Hearts. The Skeleton Soldier can be found in every dungeon in the Subterranean Canals and in most other dungeons throughout the game.
While far less dangerous than their brothers — Axe Skeletons, Spear Skeletons, and Skeleton Archers — swarms of Skeleton Soldiers can still deal moderate damage with sword swipes, though they are quite easy to predict.
Monsters of Bramunez
Bone Collectors
Butchers
Gloves
Golems
Gorillas
Haken
Living Armor
Mages
Maids
Nomi Nomi
Skeletons
Undead
Community content is available under
CC-BY-SA
unless otherwise noted.