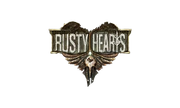 The evil vampire Count Vlad has taken over Castle Curtis, and it is up to the heroes Angela, Frantz, Tude and Natasha to stop him from bending the world to his every whim. Thankfully, our heroes have a few tricks up their sleeves to help them along their way. Are you ready to jump into the shoes of the heroes, and defeat Vlad?
Not so fast! First, you will need to select which server you want to play on. Simply pick the server with the smallest ping time, unless you are playing with friends on a different server. After that, log in or create your account. Once logging in is taken care of, you are then prompted to pick your world and channel. This choice is up to you, as there is no major difference between these. After picking a world and channel, it is now time for picking one of the four heroes, and picking an alias. This is different from your account name so that you can have multiple characters under your one account.
Once your character's alias is set, then it is finally time to play! I strongly recommend going through the tutorial, because it explains the controls, how to use skills, and how to put on gear that you collect. It's always a good idea to know how to play a game before you start playing.
After the tutorial, the game starts you in front of Elma—she is going to be your primary quest-giver for the first portion of the game. The quests all involve going through the first set of dungeons: the Subterranean Canals. From there on out, everything is pretty straightforward. Make sure you talk to all of the characters in Bramunez to take on all of the quests you can. You can also do multiple quests at once, so talk to everyone before starting up a dungeon run!
Tips for a list of in-game tips.
Community content is available under
CC-BY-SA
unless otherwise noted.